Main content starts here, tab to start navigating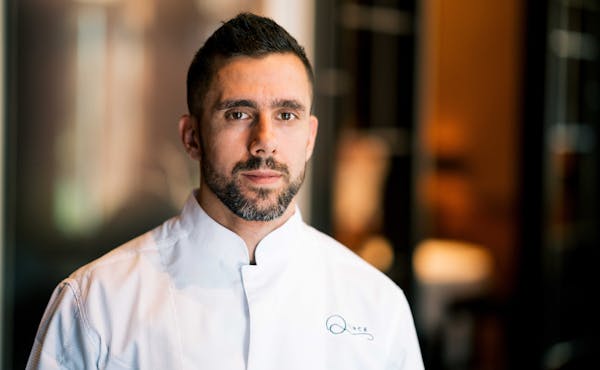 Yannick Dumonceau
Pastry Chef
Pastry Chef Yannick Dumonceau joins San Francisco's esteemed Quince from Paris, France after working at many of the world's great restaurants and hotels. Yannick combines his classical French training and technique with a deep respect for the Californian ingredients found in his new home.
Yannick began his career in his native France working in the celebrated kitchens of Provence, Cote d'Azur and Lyon. From there, his culinary travels would take him to Australia and Bora Bora while working with Four Seasons Hotels and Resorts, further widening his palate and culinary horizons.
After returning to France, he secured a position at the two-Michelin star restaurant La Rotonde. Most recently he headed pastry at the renowned, three-Michelin star Paris restaurant L'Ambroisie for seven years before moving to the United States to lead the Quince pastry team alongside Chef Michael Tusk.